1 tag
5 tags
"Metaphors are not to be trifled with. A single metaphor can give birth to love."
– Milan Kundera, Unbearable Lightness of Being submitted by madeamekittykat. (via teachingliteracy)
6 tags
"Once the storm is over you won't remember how you made it through, how you..."
– Haruki Murakami (via in-finitus)
8 tags
"Writing cannot express words fully; words cannot express thoughts fully."
– The Book of Changes, c. 350 BC (via laphamsquarterly)
7 tags
6 tags
"Be intellectually and morally rigorous in your own decision-making, and expect..."
– Rachel Maddow, Smith College 2010 Commencement Address  (via transformfeminism)
4 tags
sfmoma: dallasclayton: ART PROJECT Draw a picture of the thing you love the most and beneath it write a small description of how and why. Take that picture and make fifty copies the size of business cards, cut them out and put them in your wallet. Each time you meet someone, instead of giving them your phone number give them this card. Once the first fifty are gone, make fifty more. Change...
5 tags
4 tags
"Nothing ever happens the way you imagine it will. But then again, if you don't..."
– John Green (via quote-d)
4 tags
6 tags
5 tags
4 tags
9 tags
7 tags
7 tags
"The ultimate state of love is freedom, absolute freedom, and any relationship..."
– Osho (via paperlover)
7 tags
"Being tender and open is beautiful. As a woman, I feel continually shhh'ed. Too..."
– Zooey Deschanel (via creatingaquietmind)
7 tags
2 tags
7 tags
"The world into which we are born is brutal and cruel, and at the same time of..."
– Carl Jung, Memories, Dreams, Reflections, (Vintage Books, 1989)
5 tags
3 tags
5 tags
5 tags
6 tags
7 tags
"It's tough to associate creativity with mental illness because obviously if..."
– Jonah Lehrer, on the link between depression and creativity. [complete interview here] (via nprfreshair)
5 tags
5 tags
"Sometimes I'm terrified of my heart; of its constant hunger for whatever it is..."
– Edgar Allan Poe, Complete Stories and Poems (via larmoyante)
5 tags
1 tag
veganliciouslj: thedailyrachel: bowtiesandbiscuits: 15th of March 2012. Ordered a Caesar Salad today, proceeded to stab it 23 times before consumption. Nobody else found it as hilarious.  I laughed…haha… Awesome. "Beware the Ides of March…"
3 tags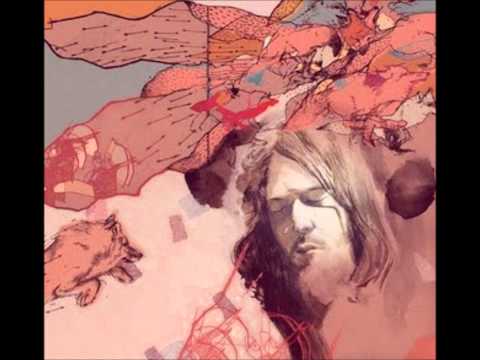 "There is no coming to consciousness without pain. People will do anything, no..."
– Carl Jung  (via psychedelic-freak)
6 tags
4 tags
"There is no terror in the bang, only in the anticipation of it."
– Alfred Hitchcock (via thegirlandherbooks)
5 tags
"WE ARE NOT allowed this. We are allowed to be deeply into basketball, or..."
– The incredible Cheryl Strayed (no, really, read Torch, right now, go get it and then leave work and go home) is Dear Sugar (via flavorpill)
8 tags
4 tags
"I don't know anything with certainty, but seeing the stars makes me dream."
– Vincent van Gogh (via misswallflower)
4 tags
"Of all fires love is the only inexhaustible one."
– Pablo Neruda (via girlwithoutwings)
4 tags
Watch
Yoshi's Blend by Mackenzie Sheppard This mini-documentary is a heartwarming reminder that we can provide and find comfort in surprising ways. (from Vimeo via Dear Coffee, I Love You)
3 tags
"In Silence there is eloquence. Stop weaving and see how the pattern improves."
– Rumi  (via paperlover)
4 tags
6 tags
4 tags
4 tags
another perspective on smoothies →
veganliciouslj: Though Happy Herbivore (& Drs Esselstyn & Campbell) make awesome and valid points about whole foods vs processed, other doctors have a different perspective on smoothies. Check out this link from my own personal nutrition guru, Vegan Epicurean. It's well documented with tons of research (15 endnotes!) and focuses on how smoothies can indeed be healthy (because sometimes...
3 tags
2 tags
You know you're a nerd when:
pbstv: Embrace your inner nerd. scatteredshowers: The words "Sorry, I turned on PBS and totally got sucked in. I meant to call you over an hour ago" come out of your mouth. Hey, it happens.
4 tags
"An invisible red thread connects those who are destined to meet, regardless of..."
– Chinese proverb (via quixoticnarcotix)
5 tags
7 tags
5 tags